TEACHERS & STAFF
Our Teachers are trained educators from all over the Spanish-speaking world. We recognize and celebrate their different accents and unique experiences. We consider this diversity an important strength of OWP. Our teachers and administrators not only foster but are also part of our community of learners.
Ana Fernandez
Ana Fernandez was born and raised in the capital of Honduras, Tegucigalpa. She came to the United States with her husband and four children 6 years ago.
Throughout her life, Ana has taken care of children of all ages. In her home country, Ana taught in public and private high schools. She also taught science laboratory and Spanish reading to first and third grades.
In 2016, she found One World Project and became a part of it. She loves working here because she knows that everyone is a learner.
"Seeing the children every day helps me learn how they learn naturally. I learn something new every day from everyone."
Belén Garcia
Originally from Spain, Belén spent time in Mexico City and Chile before moving to New York City 14 years ago. Beyond fluency in Spanish, Belén translates from English into Spanish, and has experience in private tutoring. She studied the Arabic language and culture, leading to a degree in Arabic Philology.

Her wealth of experience, from educating her own three daughters, and knowledge of linguistics are evident as she creates a natural learning environment for children to acquire another language. She knows children learn best through play, and consistently engages learners in read-alouds, dramatic play and other child-centered activities.
"I love working with children who are learning a second language."
Catalina Schliebener
Catalina has worked teaching adults and teenagers, both in Chile and Argentina, where she lived for 8 years. She taught philosophy and art theory in university settings, and also conducted long-term art workshops in private settings as well as arts institutions. Working with that range people and topics has helped prepare her for the flexibility and creativity required in teaching children.
More recently, she co-founded a story-time for children at the Lesbian Herstory Archives that focused on sharing stories around difference, social justice, and gender expression
"Teaching has always been part of my practice, I really like to observe the learning process of children and learn from them. I like it because every day is different with children, and they connect to the present, as well as the more playful and creative aspects of ourselves."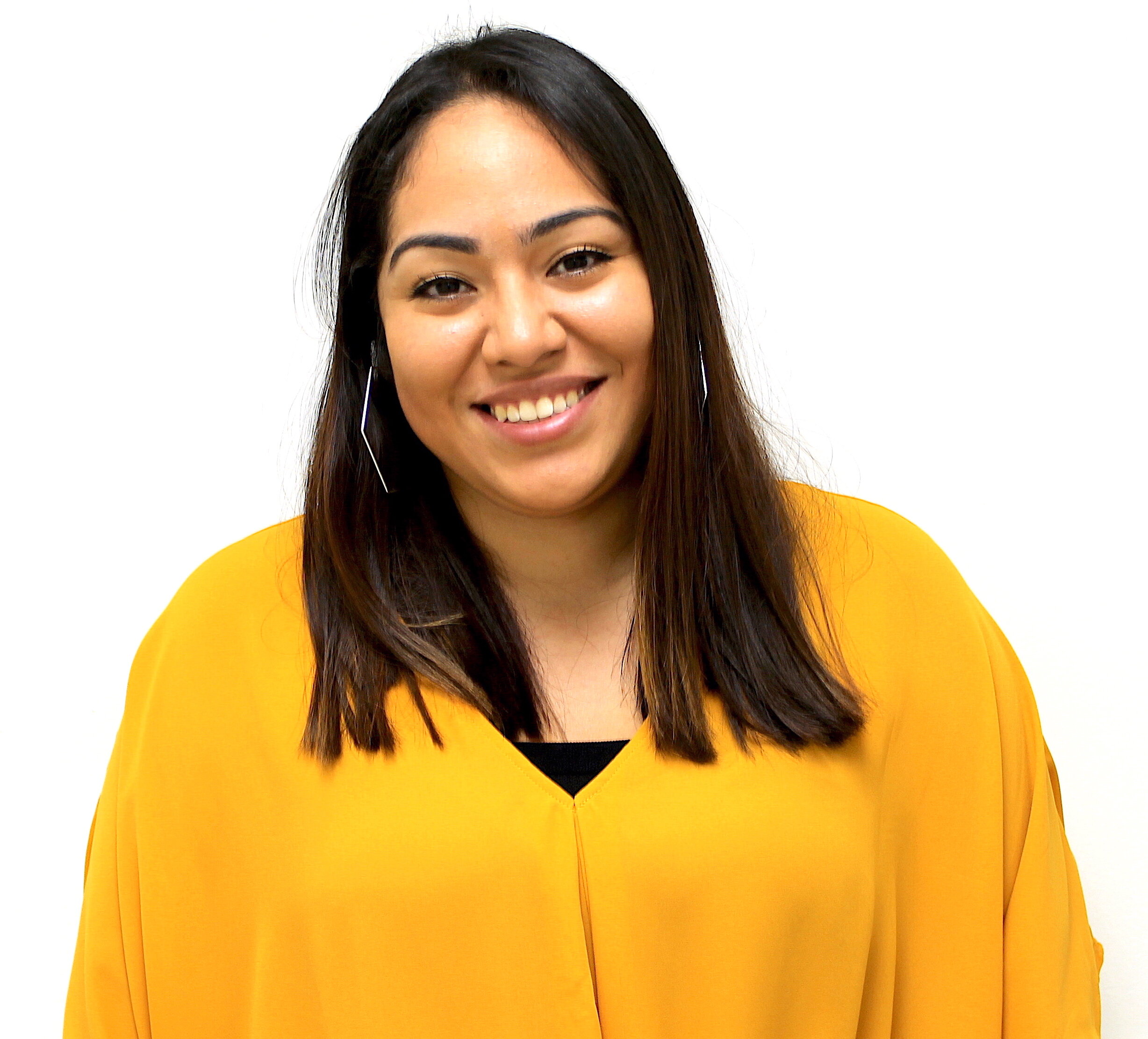 Cinthia Lucena
Cinthia Lucena was born in Acapulco, Mexico, and moved with her family to Brooklyn's Sunset Park neighborhood when she was 7. Placed in an ESL class with other non-English speaking students, she was inspired by the example set by her teachers. "They made me feel safe and confident," she says, "and taught me to challenge myself by making mistakes. I still thank them for all the hard work they made me do."
As a teenager, Cinthia discovered her love of working with children through babysitting and summer-camp counseling jobs. She joined One World Project in 2013. She continues to pursue her professional development, with the goal of learning more about educating children with special needs.
"I love One World because all of the staff share a mutual feeling of care and respect for all children," she says. "To see my students build their own confidence and skills and form the closest of connections with each other is one of the best feelings you can get as a teacher."
Claudia Flobil
Claudia was born and raised in the Dominican Republic. She moved to the United States at the age of 12 where she had to quickly integrate to the language and culture of the US. She understands the importance of being a bilingual individual in today's world and she is aware that each student has a different and unique learning approach. She finds enjoyment in catering to each student's strength to make their learning a fun and positive experience!
Claudia has always enjoyed spending time with children. Her love for pre-school aged children solidified after working with the education department at Enable CNY, where she worked closely with pre-school children with physical and/or developmental disabilities as part of her psychology internship.

She is currently pursuing her doctorate in physical therapy and hopes to continue to work closely with children in their early developmental stages.

Elvira Morán
Originally from northern Spain, Elvira moved to NYC in 1992 to further her education as a graphic designer.
After her son Felix was born in 2012, she became immediately interested in all aspects of child development, and discovered her affinity with kids. After hosting a weekly Spanish-speaking play group at her home, volunteering in the toddler program at the Brooklyn Botanical Garden, and experiencing the OW community as a parent, she decided to become a teacher. She worked as a substitute teacher at Maple Street School before joining the OWP's teacher training program.
Elvira loves learning alongside her students and values OWP's emphasis on fostering multiculturalism.
Gissela Arteaga
Gissela Arteaga grew up in San Pedro Sula, Honduras. A former nanny, she has taught at One World Project since 2015, following in the footsteps of her mother, who taught children for 30 years.
"I feel like part of a family at OWP" she says. "Every day, I learn something new with the children." An enthusiastic cook and craftsperson, she especially enjoys opportunities to cook and work on creative projects alongside the students. "It's endless, what you can learn with them."
Isabel Moya
Isabel was born near Paris, France, from two Spanish parents. Both of her parents emigrated from Spain to France and has lived between those countries until she finally moved to New York.
I love children and I love to watch them eager to learn, their natural curiosity, how they can still get surprised and amazed discovering new things.
Joanne Derwin
Joanne Derwin, is a mother of two bilingual children and an experienced nonprofit manager, educator, and social justice advocate. Before initiating One World, Joanne worked at the Alliance for a Greater New York and Urban Agenda, organizations aimed at building a thriving, green, and just New York. Previously, Joanne worked at the Ford Foundation and helped manage three grantmaking initiatives with a combined annual budget of $12 million. Joanne has also done research for Partners of the Americas and the Center for Public and Nonprofit Leadership in Washington D.C. and spent two years working as an English teacher in Alicante and Barcelona, Spain. She is a graduate in Environmental Studies from the University of Colorado, Boulder and holds a Masters in Public Policy from Georgetown University.
Maria Rivera
Maria Rivera grew up in Ponce, Puerto Rico, and has a Master of Science in General Education and Special Education from Touro College and more than 15 years of classroom experience. In her classroom at One World Project, she takes an individualized approach to accommodate every child's learning style, and to better teach the language and culture of Spanish and Latin cultures to non-Spanish-speaking children.
Maria decided to work at OWP for its supportive and welcoming community of parents, fellow teachers and administrators and staff, and for the opportunity to work with young children. She says that the children "continually amaze me. I truly love being an educator and having the opportunity to be a part of their lives. My hope is to always instill in all of my children a love of learning."
Michelle Morales
Michelle Morales was born and raised in New York City, but spent her childhood summers and two years of her adolescence in her other hometown of Barranquilla, Colombia.
Michelle holds a bachelors degree in psychology from New York University, and is currently pursuing her Masters in early childhood education at Hunter College. An avid gardener in her spare time, she helped lead the establishment and upkeep of the landscaping and garden at One World Project, the continued care of which is now a favorite part of every class's curriculum and activities.
She credits her degree in psychology with recognizing the importance of social-emotional learning in the classroom, while her current studies elucidate the importance of meaningful interactions for learning. "Teaching found me," she says. "Being a Spanish speaker gave me this opportunity, and the joy and excitement of learning alongside the children keeps me going."
Michelle Ponce
Michele Ponce is from Guayaquil, Ecuador. Having been raised in Ecuador and educated in Argentina, she has grown to appreciate being immersed in diverse experiences from a personal and professional setting. She originally began her career in journalism in Argentina, which taught her the value of communicating effectively to enhance the lives of others. She decided to pursue education because she am passionate about teaching and it is her goal to improve the lives of her students and their communities.
As a graduate of Instituto Cervantes in Teaching Spanish as a Second Language, OWP emphasizes its unique position as a school that caters to students of all backgrounds.
I look forward to learning new strategies and methods to be able to effectively reach out and teach students.
Mónica Paillet Zurdo
One World Project's founding Spanish teacher, Mónica Paillet Zurdo, came to the school with more than a decade of early-childhood teaching experience, and has taken the lead in shaping its pioneering play-based language-acquisition curriculum, as well as its overall pedagogical philosophy. She now serves as the school's preschool director.
Mónica holds a master's degree in educational psychology and a bachelor's degree in education, both from the University of Valladolid, Spain, as well as extensive training in intercultural education. Her work history includes positions as an early-childhood speech therapist, a kindergarten teacher, and a teacher and academic director for the Centro Educativo en Español de Nueva York (CENY), A Spanish government-supported center offering language-immersion program.
"A better world requires better education," she says. I believe in the transformative value of school.
Raquel Ballesteros
Raquel is from Granada, in southern Spain. She discovered her passion for teaching early in high school when she started tutoring math, science and studying skills.
Later she received a Master's Degree in Psychology and worked in a hospital psychiatry department assisting researchers, psychiatrists and psychologists before moving to NYC.
"I was lucky to discover OWP after moving to NYC - one of the rare places sharing many of my principles and values, encouraging children to be themselves, and requiring us to do our part with empathy and assertively."
Ruth Castillo
A child of a U.S. military member, Ruth Castillo lived in Maryland and Panama before her family eventually settled in a small town outside of Corpus Christi, Texas. She holds a Bachelors degree from Texas A&M University and a Masters degree from Middlebury Institute of International Studies. She has taught and worked in schools in the U.S. and abroad, including time spent as a teacher-trainer in Haiti and Mexico.
As an educator, Ruth takes particular interest in children's social-emotional development, and says she especially values the ways OWP parents and teachers contribute their individual talents and passions to create an ever-changing, well-rounded curriculum. As an avid runner, hiker and salsa dancer, she passes on her love of physical activity to the students.
"I love people, especially kids, she says. "Each one of us has a story to tell, and that story is what I want to be a part of."
Silvia Fernandez
After working in Fashion, Finance and Marketing around the world in Spain, England and Germany, Silvia moved to Brooklyn with her family of four and found a job at One World Project. In her role as Director of Finance, Silvia manages the organizational budget, and she is a liaison between parents and the school.
"I love the environment at One World Project," says Silvia. "I know everyone in our great community of families, which is very strong," we all support each other." Silvia herself speaks three languages (Spanish, English and German) and she learned her second and third languages as an adult, which has its challenges. "I have to translate in my head and concentrate to speak in another language," she says, adding that she is a huge proponent of OWP's immersion program. "For children this age, there is no effort to learn to speak, it comes so naturally. These kids are not just learning language, they are opening up to global culture - they see the world differently because of this school."